Articol publicat pe pagina Ambasadei României în Repulica Slovenia, aici.
On Saturday, May 18th, 2019, the Embassy of Romania hosted "Rowmania", a rowing contest disputed on Lake Bled under the Romanian Presidency of the Council of the European Union (RO19EU).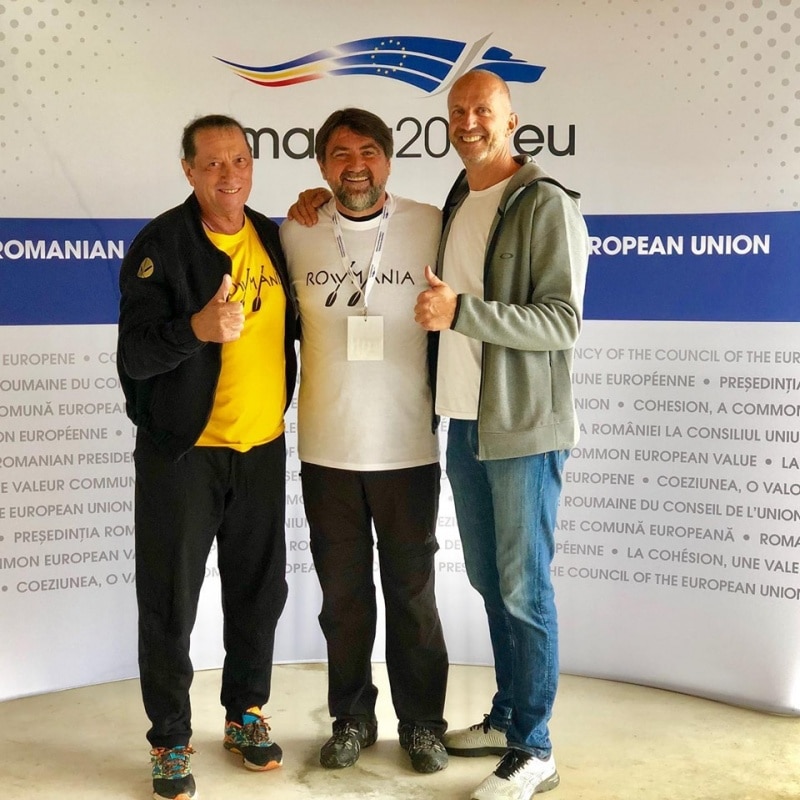 (Ivan Patzaichin, Anton Niculescu, Janez Klemenčič)
Rowmania is running projects promoting ecotourism based on local heritage and responsible use of natural resources, as well as encouraging people of all ages to spend more time in nature. The competition on Lake Bled was an incentive proofing that everyone can find something thrilling or relaxing to do on the shores of a river or on water.
The event welcomed many guests from the diplomatic and business communities, such as: H.E. Brazilian Ambassador Renato Mosca, H.E. Ukrainian Ambassador Mykhailo Brodovych, H.E. Hungarian Ambassador Edit Szilágyiné Bátorfi, H.E. Turkish Ambassador Esen Altuğ, H.E. Irish Ambassador Myles Geiran, Mr. Zoran Stančič, Head of the European Commission's Representation in Slovenia, Mr. Janez Fajfar, mayor of Bled, and Janez Klemenčič, former canoeing world champion.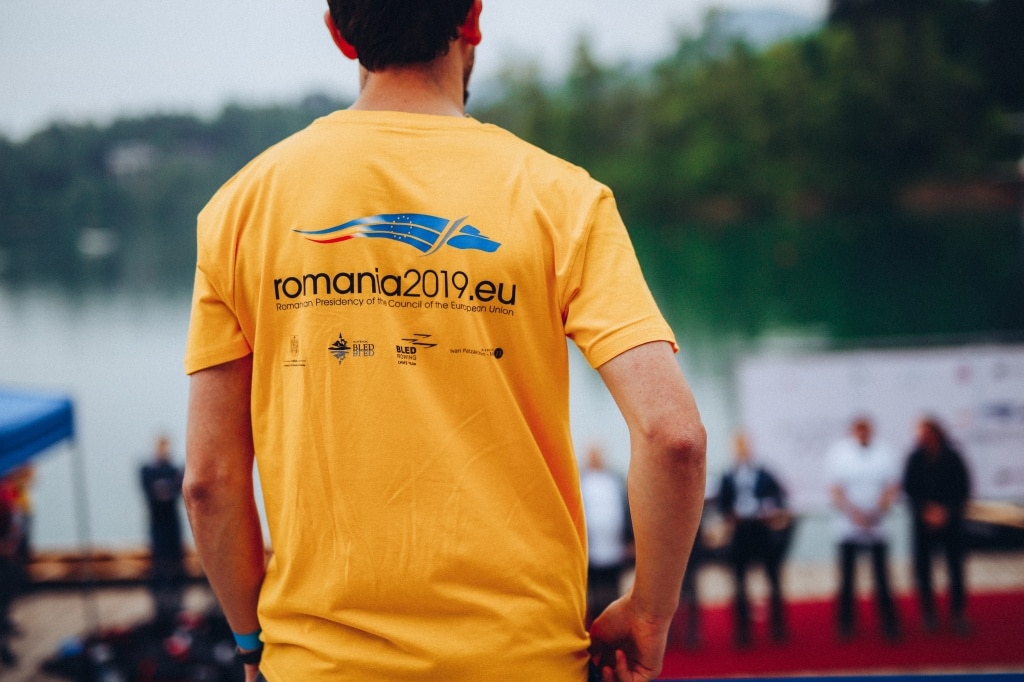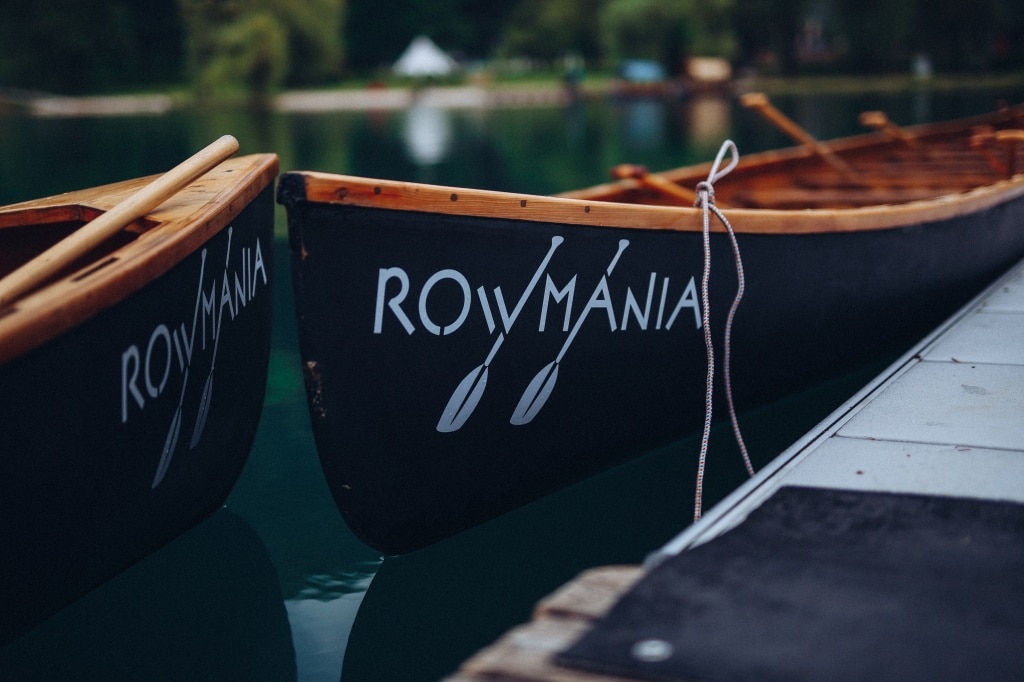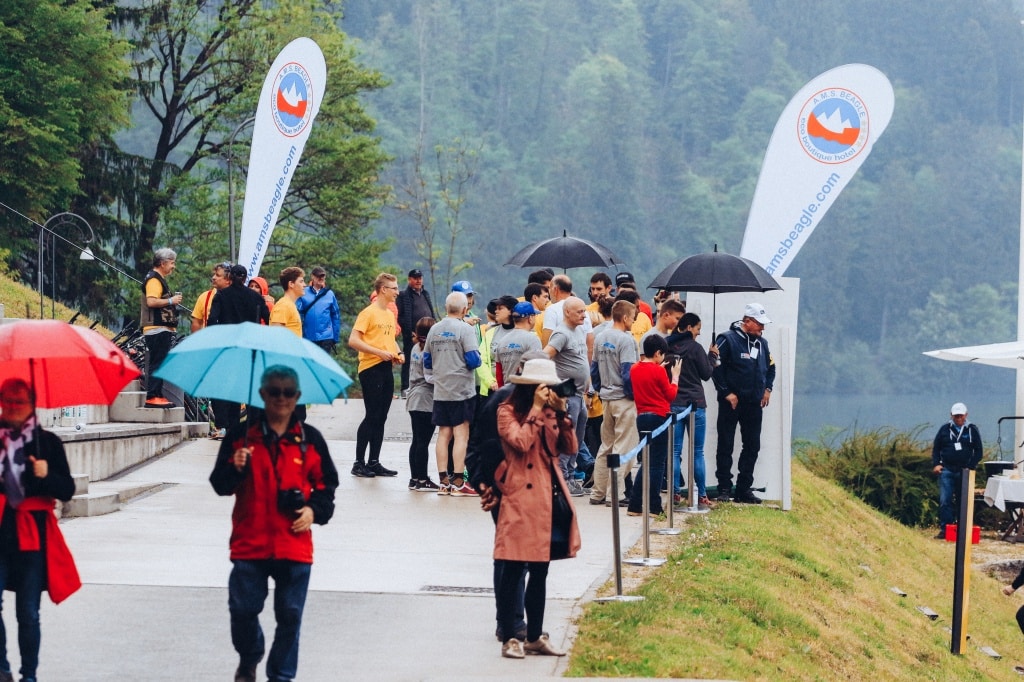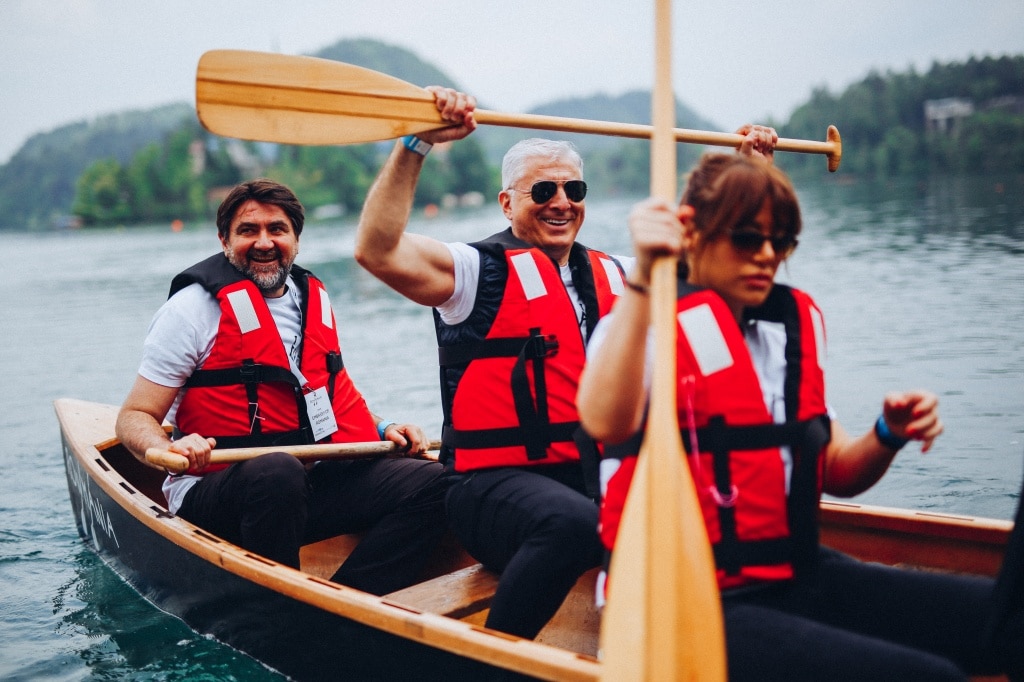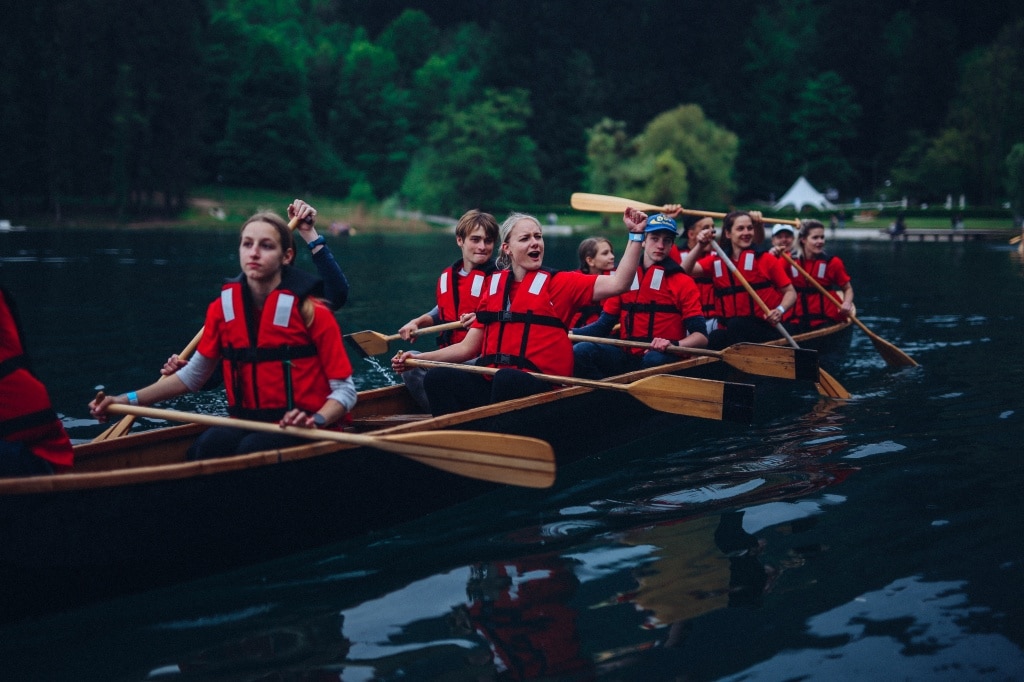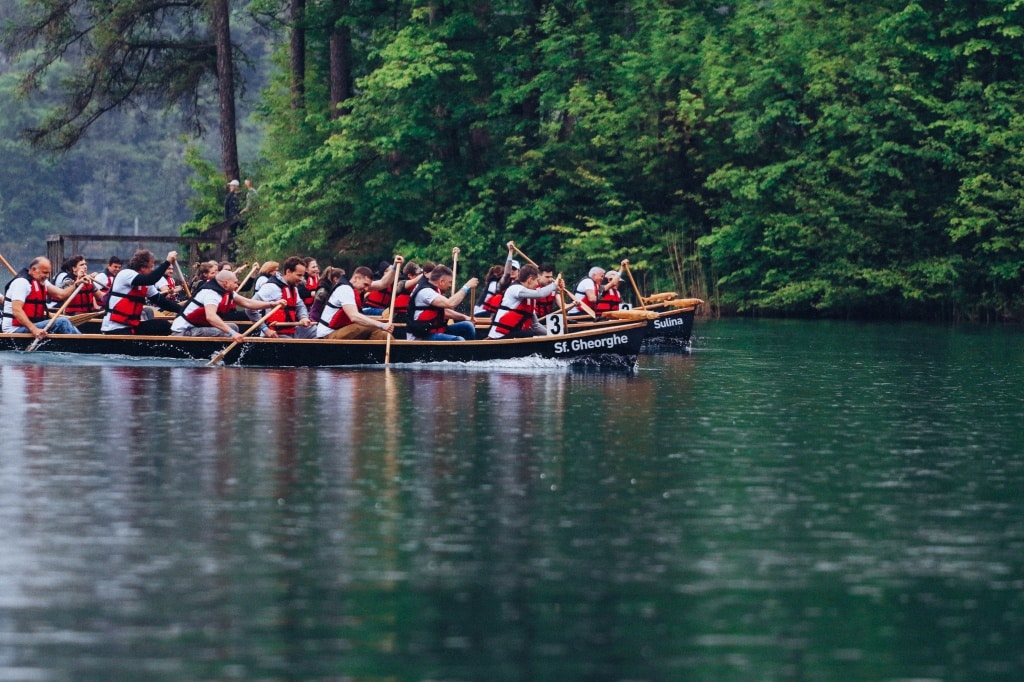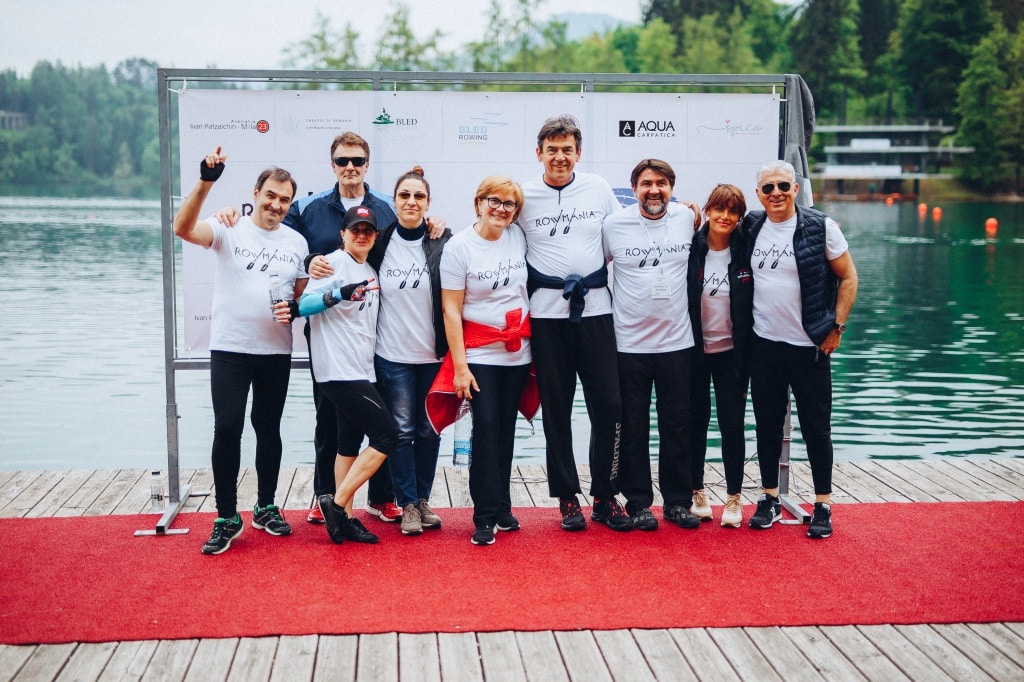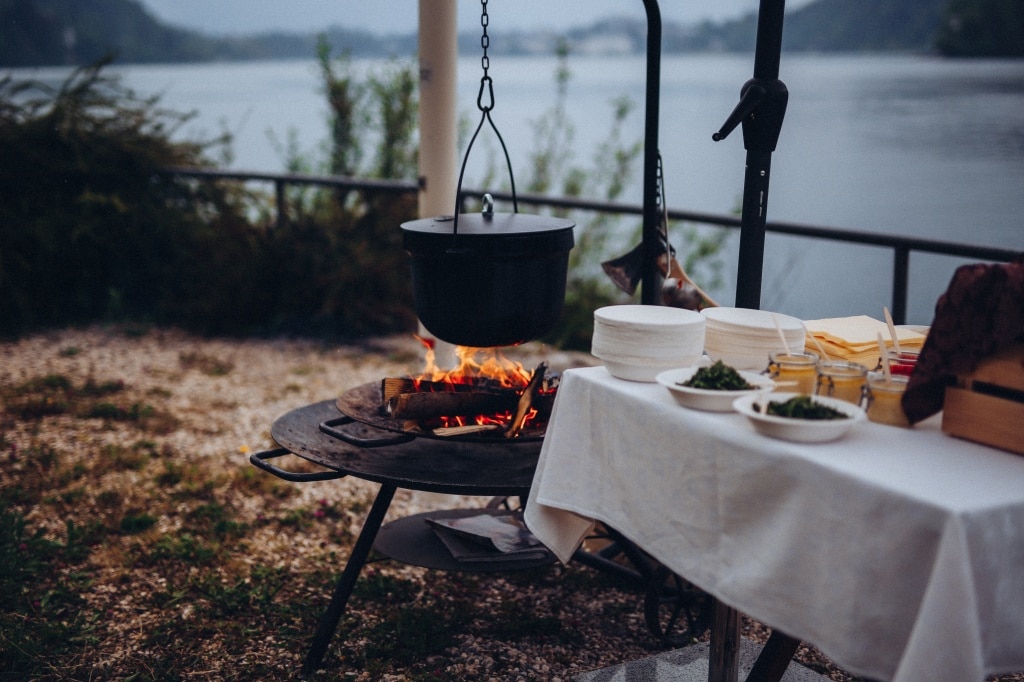 (Photo credits: ECO Boutique Hotel AMS Beagle)
For more pictures, see the Photo Gallery
After the awarding ceremony, the competitors warmed themselves with home-made plum brandy and the delicious fish soup, prepared by Janez Klemenčič, following the original Danube Delta recipe provided for by Ivan Patzaichin.
"At the very edge of the Danube Delta, where fresh water meets the Black Sea's salted one, lies Sulina. It is a tiny city which hosted, as early as 1868 until the beginning of WWII, the headquarter of the first pan-European organization, known as The European Commission of the Danube" – stated H.E. Anton Niculescu, the ambassador of Romania.